COVID-19
UPDATES
This page is dedicated to the latest information about the studio as it pertains to COVID-19. Check back often to stay in the loop.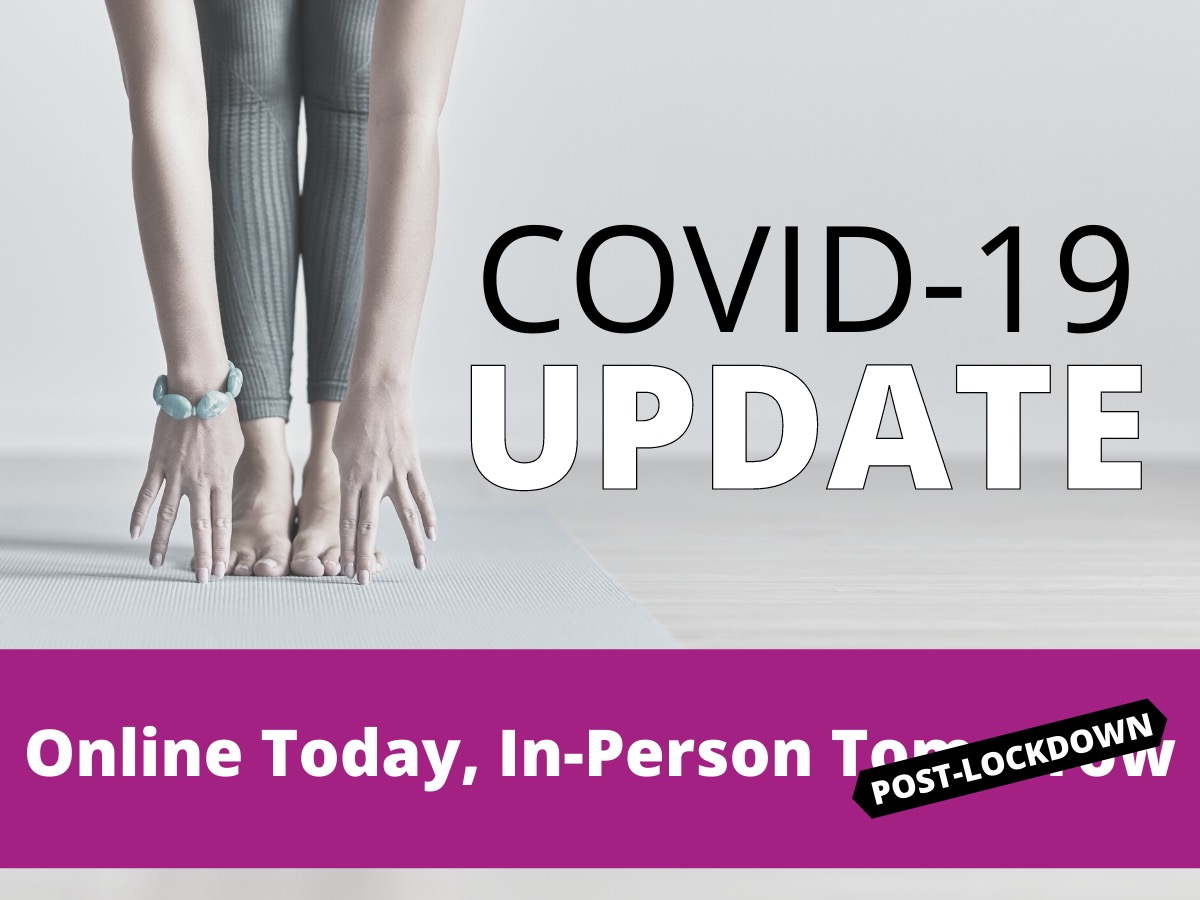 Ontario
recently announced the province wide lockdown currently in effect for 28 days starting December 26th (ending around January 23, 2021).
As such and until further notice, all services and classes will be online only.

Our next session of Personalized Small Group Yoga Sessions is scheduled to begin on Monday, January 11th.


Save your place
As of right now, I've opted to keep registration for "IN STUDIO" classes on the registration page, this way you will be guaranteed a spot in person as soon as the studio can safely welcome students back to class. I know this might be confusing, but I also know how important coming back into the studio is for some students, and I want to make sure that we can do that as easily as possible.

If you need further information, please don't hesitate to email me at mail@bodymindfitness.ca

if you're interested in personal training, private yoga, or corporate yoga classes drop me a line and we can discuss remote options. In person availability will resume once the lockdown period ends.

When in person classes resume there's space for a maximum of 4 students in studio, because y'know #physicaldistancing. This allows for 3 meters between the mats as per the Middlesex-London Health Unit's mandates prior to lockdown.


Registration for the full session includes:
tailored classes planned knowing you'll be there - with options to suit your specific needs and goals
access to recordings of your weekly classes until the start of the next session
access to the premium membership which includes guided meditations, bonus content, and archived classes - which is a library of recorded classes that continues to grow as more and more live classes are taught!