COVID-19
UPDATES
Proof of Vaccination Requirements
This page is dedicated to the latest information about the studio as it pertains to COVID-19. Check back often to stay in the loop.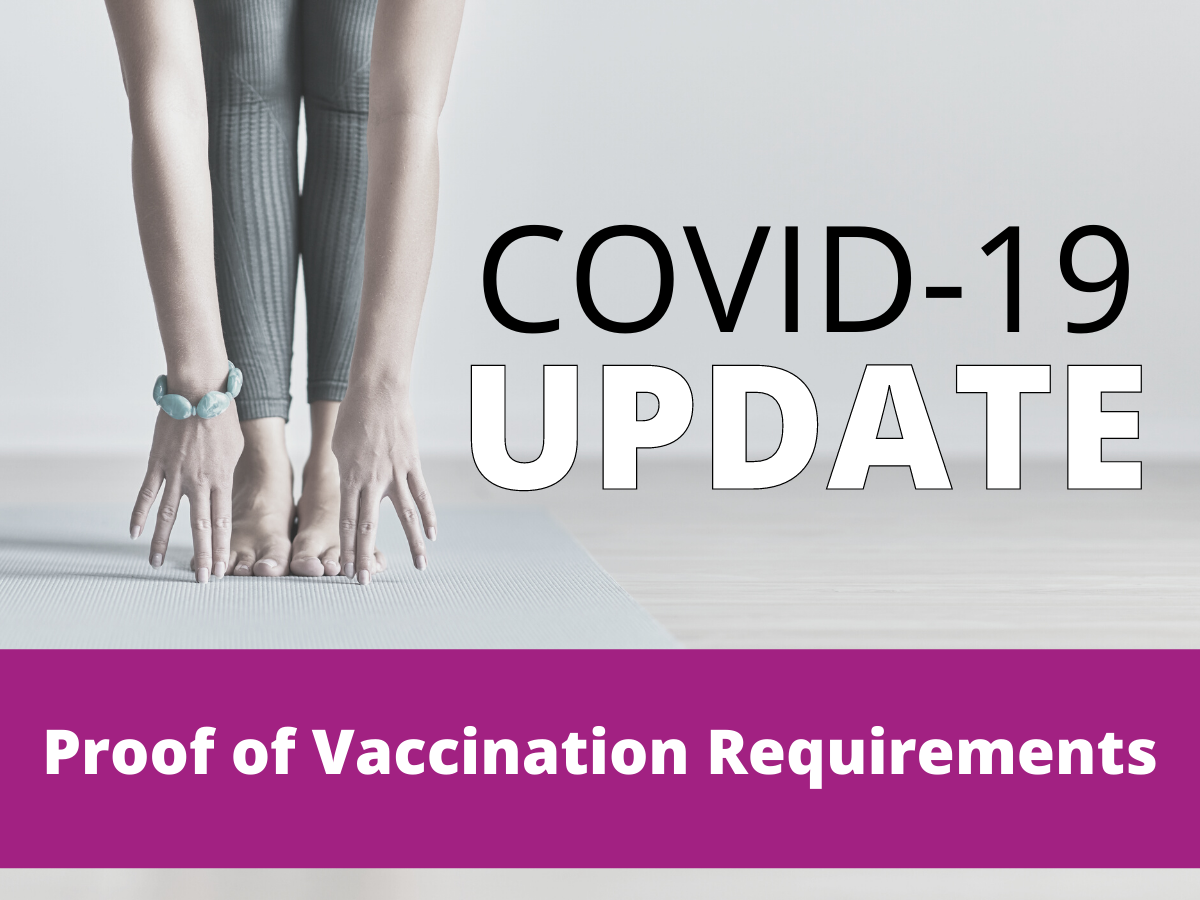 In compliance with the Ontario Government mandate, starting September 22, students entering the studio are expected to show proof of COVID-19 immunization records
There are specific guidelines for what written documentation is needed for an adult with a medical exemption to present in place of proof of vaccination. If this applies to you, please see the exemption section of the government release for more details
here.
I'll continue to provide online options to support your health, fitness, yoga, and pelvic health journey whether it's personal training, private yoga, or classes (which will be at the sametime as regular classes, so you'll be practicing right alongside your fellow students).
"What about my classes/sessions?"
If you are currently registered for Personalized Small Group Yoga or have a personal training/private yoga packages and have not yet received your vaccine, please contact me at mail@bodymindfitness.ca to discuss resuming your classes/sessions online, or placing them on hold.

I understand that many have strong feelings about the proof of vaccination requirements, but I hope you understand that while I didn't create the requirements, I do need to follow them. Please feel free to reach out with any questions or comments.
Sending love to our community,