Personal
Training
Let's Work Together in Lambeth, London, ON or Online Core & Pelvic Floor Specialist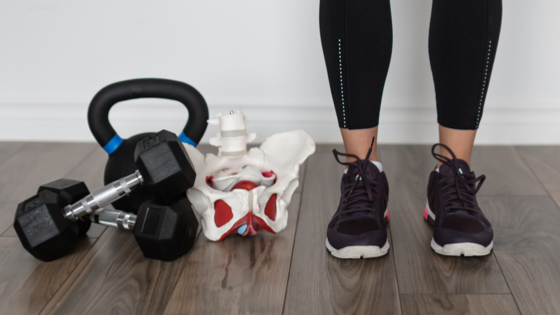 Body Mind Fitness provides specialized training to manage and prevent symptoms of Core & Pelvic Floor concerns, improving overall Pelvic Health and allowing you to lead an active lifestyle with a body-positive sustainable approach to becoming your strongest self. Training is available both in-person in London (Lambeth) Ontario, and worldwide virtually through Zoom.
Core & Pelvic Floor Specialist
My life's calling is to help women build and reclaim their strength and confidence by lifting heavy, easing their back pain, and ditching the pad for leak free movement. It all starts with the core + pelvic floor - and that's where I come in.
I get it, you're frustrated
you've been paying for a gym memberships for years and used it, oh I don't know... 3 times?
your running and weight lifting is taking a back seat to your back/hip/pelvic pain.
you've done so many kegels sitting at a red light and you're still leaking.
you see your co-worker killin' it on instagram, and wishing you had half their energy.
You might feel defeated, but know that you too can crush your goals, all you need is a program as unique as you.
Achieve incredible results!
My clients have set and reached many of their goals:
getting back on a trampoline and running marathons leak and pain free (yes, you read that right!).
relief from back/hip/pelvic pain, and being active (including running after their kids or grandkids) while managing their pelvic organ prolapse.
increased strength and flexibility
flattening and getting stonger abs, even when it feels impossible
So, how does this all work?
Beginning with our first meeting, your 100% free Consultation where we discuss your goals, your needs. This'll help us create a customized exercise prescription (an overview of your workouts for the year) and programs that are created to your specific wellness goals and personal story.
This fitness plan is then tailored to you. Choose between Hybrid Training (at least once a month) or our more Traditional (at least once a week) Approach based on your lifestyle and the goals you wish to achieve.
As we move into your program, we combine modern day strength training techniques with alignment, breath work and mindfulness to cultivate body awareness, challenge limiting beliefs, and ultimately connect to your body on deeper level.
Each exercise and every style of training is precisely planned with your precise goals and needs at the forefront of our time together.