hey beautiful, I'm so happy you're here!

I'm Dominique, popcorn lovin' personal trainer and yoga teacher from London (Lambeth), Ontario who talks about vaginas... a lot. That's 'cause I'm a core + pelvic floor expert, and believe it or not, the two are BFFs.



I help women build and reclaim their strength and confidence from the inside out with
movement, education and a body positive sustainable approach. This goes way beyond your mama's kegels.
Do you pee a little when you jump, laugh, sneeze, run or cough? Pressure... down there? Got (pelvic, hip, lower back) pain? -I'm your girl!
So, why pelvic health?
Let's go back in time a little, shall we? November 2016. I was 8 months postpartum, I was cooking, and I peed my pants - no jumping, laughing, sneezing, coughing or running required.

Doomed to a life in diapers at the tender age of 31 - or so I thought.

I'd been in the fitness industry since 2010, and had a baby so I figured
that qualified me to help new moms, myself included.
Boy, was I wrong.

At 4 months postpartum, I decided to give Beachboy's Insanity workout a try - I even created my own modifications when needed, but it wasn't enough. I didn't understand the inner workings of the postnatal body.
That's what landed me in this aforementioned puddle.
FUN FACT

Physical Activity never came easy to me - 51% in high school gym. When I found yoga, it was love at 5th sight... in 6 years. But clearly, there's something for everyone, case in point. Now, it's my job to help you find your something.
I was lucky that I happened to be aware of the existence of Pelvic Floor Physiotherapy, so I booked an appointment figuring I would get confirmation that diapers were the way to go. Wrong again.
I was doubly lucky when this same PFPT gave me a crash course in Pelvic Health, and I learned that all this Pelvic Health stuff was not exclusive to new moms… in fact, it isn't even exclusive to women. In other words, not only is it possible to treat pelvic floor dysfunction such as incontinence, but there are techniques out there to avoid it all together.
In fact, integrating the pelvic floor into regular exercise will keep your pelvic floor healthy for LIFE, because sitting there and just doing kegels will only get you so far... and that's if you even need kegels.
From there, I dived deep into educating myself about the ins and outs of Pelvic Health. I dedicated myself to helping women prevent and manage their symptoms so they can continue to be active in and out of the gym without worrying about unwanted accidents or pain.
I've happy danced, cheered, and cried with women as they've hit various milestones in their health and fitness - and I'm so lucky to be part of that journey.


namaste.
Dominique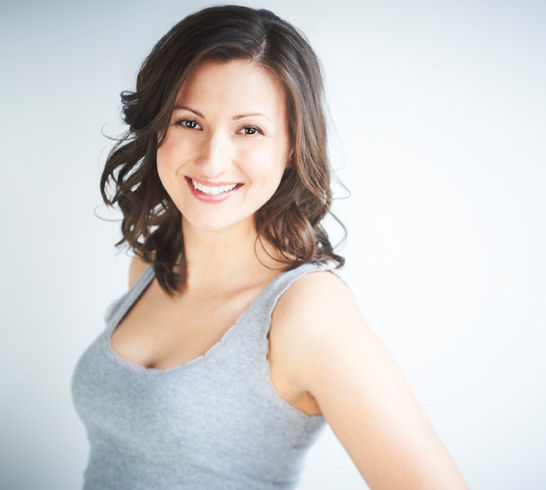 Qualifications & Certifications
Personal Training Specialist
E-RYT 200: Experienced Yoga Teacher
Core + Pelvic Floor Specialist
Stretch to Win®️
Core Confidence Specialist
Certified Pre-& Postnatal Coach
Prenatal & Postnatal Yoga
Yoga for Pelvic Health
Relax and Renew Restorative Yoga
Fitness Instructor Specialist
Complementary Practices for Therapeutic Practitioners
Emotionoga (combination of Hatha Yoga, Kundalini Yoga and Qigong)
Yin Yoga
Children's Fitness Certification
Qigong Level 1
Chair Yoga
Bars by Access Consciousness
Les Mills' BodyFlow®️ Advanced Instructor Level 2
Les Mills' BodyPump®️
Les Mills' RPM ®️