Dominique here - popcorn loving, personal trainer and yoga teacher who talks about
back pain and peeing your pants... a lot.
That's me, core + pelvic floor specialist extraordinaire - and I'm thrilled you're here.
I've been there, feeling like I couldn't trust my body. The embarrassment of peeing my pants, trippin' out that I'd have scrap weight lifting and running. Doomed to a life in diapers at the tender age of 31.
Now my passion's showing women they can ditch the pad and be free to run, lift weights, and feel like themselves again both as a mom and in their own identity as a woman.
This goes way beyond your mama's kegels.
You'll find me working with women at my studio in London (Lambeth), Ontario - the one without Big Ben, but don't fret - you can work with me online too.
LET'S GO BACK IN TIME BEFORE THE PEEING THING, SHALL WE?

November 2016. I was 8 months postpartum, I was cooking, and I peed my pants - no jumping, laughing, sneezing, coughing or running required.

I'd been in the fitness industry since 2010, and had a baby, so I figured that totally qualified me to help new moms, myself included.

Boy, was I wrong. I gave Beachbody's Insanity workout a try at 4 months postpartum - creating my own modifications when needed and taking breaks, but it wasn't enough. I didn't understand the inner workings of the postnatal body, which landed me in this aforementioned puddle.

Sitting there and just doing kegels will only get you so far, so I invested in trainings that were Pelvic Floor Physiotherapist recommended, so I could be the movement coach that I desperately needed. Turns out adding the pelvic floor to regular exercise will keep your pelvic floor healthy for life.

I was hooked.
This yogi who lifts heavy is gonna help you get your strongest core - which believe me, goes a long way in taking care of those pesky leaks
Now that you've seen the highlight reel, this brown eyed girl is ready to happy dance with you as you hit milestone after milestone in your health and fitness journey - all while managing and preventing your symptoms of pelvic floor dysfunction.
It's super common that this has happened, but don't worry, with the right methods it's totally easy to reverse so you're no longer peeing your pants, reducing or even eliminate pain, pressure or tightness (y'know down there), and have sex feeling amazing again. That's possible for you and more.
That's why I'm so passionate about pelvic health… you deserve all of that and so much more.
So, what're you waiting for?
Get in my Planner (yup, I still put pen to paper, and add stickers!), I would love a new (happy) dance partner. Together we're gonna build and reclaim your strength and confidence from the inside out with movement, education and a body positive, sustainable approach - so you can show up as the fearless mama + woman you are.


In gratitude,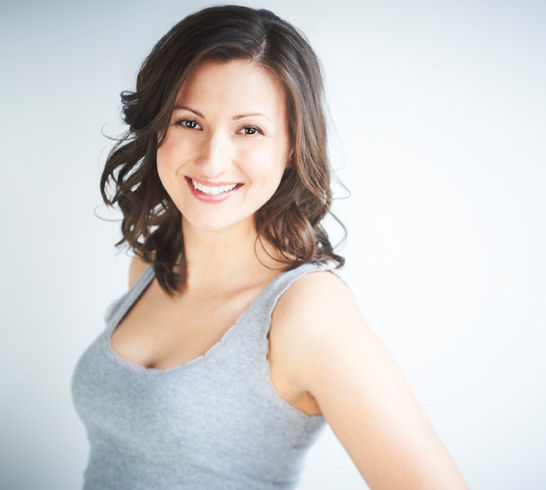 Qualifications & Certifications
Personal Training Specialist
E-RYT 500: Experienced Registered Yoga Teacher
Precision Nutrition Level 1 Certified Nutrition Coach
Core + Pelvic Floor Specialist
CES' Pelvis Pro
Certified Prenatal & Postpartum Corrective Exercise Specialist
Stretch to Win®️
Core Confidence Specialist
Certified Pre-& Postnatal Coach
Prenatal & Postnatal Yoga
Yoga for Pelvic Health
Relax and Renew Restorative Yoga
Fitness Instructor Specialist
Complementary Practices for Therapeutic Practitioners
Emotionoga (combination of Hatha Yoga, Kundalini Yoga and Qigong)
Yin Yoga
Children's Fitness Certification
Qigong Level 1
Chair Yoga
Bars by Access Consciousness
Les Mills' BodyFlow®️ Advanced Instructor Level 2
Les Mills' BodyPump®️
Les Mills' RPM ®️