---
Qualifications & Certifications
Personal Training Specialist
E-RYT 200: Experienced Yoga Teacher
Certified Pre-& Postnatal Coach
Prenatal & Postnatal Yoga
Core Confidence Specialist
Yoga for Pelvic Health
Relax and Renew Restorative Yoga
Fitness Instructor Specialist
Complementary Practices for Therapeutic Practitioners
Emotionoga (combination of Hatha Yoga, Kundalini Yoga and Qigong)
Yin Yoga
Children's Fitness Certification
Qigong Level 1
Chair Yoga
Bars by Access Consciousness
Les Mills' BodyFlow Advanced Instructor Level 2
Les Mills' BodyPump
Les Mills' RPM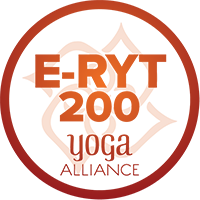 Terms and

Policies
Discounts cannot be combined with any other offer; only one discount per service/purchase.

Payments can be made by cash, cheque, e-transfer or by credit card.

Classes and Sessions are 55 minutes unless otherwise denoted.

First time participants, please arrive 10-15 minutes early to fill out a waiver.

Please arrive 5-10minutes before your class or session begins; doors will be locked once class begins.

Life Happens and we understand. In the event that you cannot attend a class or an appointment, it can be made up as long as you give 24 hours notice. Less than 24 hours notice will result in the loss of the class or appointment.
We offer a generous 'make-up' policy that allows you to attend any other regular scheduled class within the same session in which you are registered when space is available. Missed classes cannot be used as a discount toward future sessions.
You can book your 'make-up' class and individual classes through Schedulicity.

If classes fall on a holiday, make up classes will be made available.

All classes and sessions are non-refundable and non-transferable.

Full payment of classes and sessions is required in order to secure your spot and prior to the class or session beginning.

Private Packages expire after 6 months.

Please avoid use of perfumes, colognes and body sprays within the studio.

Cell phones must be turned off while in the studio to give yourself and others around you a well deserved break.

Please remove your shoes while inside the studio.